Pavers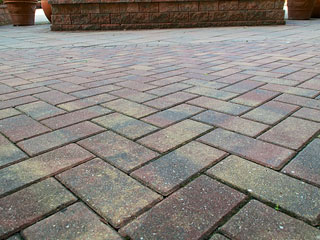 Paver installations are widely used in many landscaping projects. They are an ideal material for driveways, walkways, pathways, entranceways, decks, patios as well as poolscapes etc. As you can see, these are extremely versatile materials and it's possible to create stunning design themes and concepts with the wide variety of paver stones that are available on the market today.

Design Interlock Inc provides a wide variety of specialty stone and hardscape services to customers in and around Mill Valley, San Rafael, San Francisco and Greenbrae. They also cater to customers across Richmond, Berkeley, Oakland, Alameda, Daly City as well as Novato. They handle all types of paver installation jobs such as:


Paving Stones
If there are vast areas that have to be paved on your residential property, paver stones are an ideal option. These are larger than the conventional pavers and could be made from various natural stones such as slate, bluestone, flagstone, travertine etc. All these materials are extremely resilient and will last for a number of years.


Patio Pavers
Your patio is constantly exposed to the elements and it's why you should use strong and hardy materials that would last for a very long time without any trouble. This is where patio pavers come into the picture. You can choose from ones made of natural stone, brick or concrete.


Concrete Pavers
Pavers made of concrete are available in a variety of colors, shapes, designs, textures and styling. These pavers look great in various locations on your property. They are durable and strong and you only have to pressure-wash them to keep them clean right round the year. In case of any damage, it's easy to repair the installation as you only have to get the individual units replaced.


Brick Pavers
Today, brick paving is available in a range of colors and styling and you can create the kind of garden spaces you want. This is a very long-lasting and sturdy material that lends a very rustic appeal to your landscaping. You can use these in traditionally-styled as well as contemporary style garden and yard spaces.


Paver Stones
Paver stones could be rough cut and textured for more casual styled gardens. If you have a more formal styled landscape and home spaces, you can opt for smooth polished paving stones. You can choose from stones of various sizes and shapes depending on the size of the space that has to be covered.


Driveway Pavers
Your driveway is one space in the outdoor areas of your property that sees a lot of use and wear. This also means any material used in the installation would have to be able to withstand these factors. It should also be able to stay unaffected by climatic changes and this is when driveway paving becomes an excellent option for this feature.

Creating outdoor spaces that will be attractive and long-lasting takes skill and experience and this is why you should take extra care while choosing a paving contractor for the job. Companies like Design Interlock Inc. can provide the best, customized solutions at paver cost that fits perfectly into your budget.

"MORE ARTICLES"
Patio Pavers
Paver Driveways
Paver Installations
Paver Repairs
Types of Pavers
WE PROVIDE SERVICES TO THE FOLLOWING CITIES AND TOWNS IN THE SAN FRANCISCO BAY AREA, CA: ALL BAY AREA COUNTIES