Paver Driveways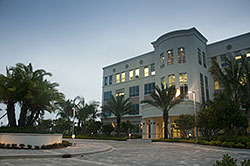 Your driveway is a very important feature of your property. It's probably one of the first things that visitors to your home see. It also sees a considerable amount of wear and tear and that means you have to choose the surfacing material with care. Today, pavers have become one of the most widely used materials in driveway installations. These pavers could me made of brick, concrete or natural stone and you can choose the ones you want based on your personal preferences as well as the materials that exist in the landscaping.

Design Interlock Inc provides a wide variety of specialty stone and hardscape services to customers in and around Mill Valley, San Rafael, San Francisco and Greenbrae. They also cater to customers across Richmond, Berkeley, Oakland, Alameda, Daly City as well as Novato. The company provides a variety of paving solutions including:


Pavers
Paving is widely used in many landscaping projects. What makes this material so popular is that it's ideal for outdoor settings. Pavers are weather-resistant and long-lasting too. They are extremely easy to maintain and are versatile enough to be used in a variety of settings. This also means you can create a very stunning and cohesive look in your landscaping by using them for your driveway as well as any pathways and walkways that lead into various parts of your garden.


Concrete Pavers
Pavers made of concrete are available in a range of colors, styles and textures. The interlocking paver units create a very strong and solid surface that can last for a number of years without any trouble. Concrete is an extremely resilient material and these units can be set on compacted sand; no mortar is required in the installation, which makes the job easy. You can get this paving sealed to make the surface stain and dust-resistant and all it needs is an occasional pressure-washing.


Driveway Pavers
When you are considering getting your driveway installed, or want to replace the existing surface with a new one, paver stones are one option you should look at. These individual units are easy to install, they look stunning and create a very strong and durable surface that's extremely easy to maintain. It's why many people choose to get driveway pavers installed on their property.


Paving Stones
If you have a wide driveway, it's a good idea to use paver stones in the installations. These are slightly larger than typical pavers and could be made of natural stones such as travertine, bluestone, sandstone, flagstone or slate. These are available in a variety of colors and can be smooth cut or rough cut as per your requirements. These surfaces look stunning in casual as well as formal-styled settings.

Creating outdoor spaces that will be attractive and long-lasting takes skill and experience and this is why you should take extra care while choosing a paving contractor for the job. Companies like Design Interlock Inc. can provide the best, customized solutions at paver cost that fits perfectly into your budget.

"MORE ARTICLES"

Patio Pavers
Paver Installations
Paver Repairs
Pavers
Types of Pavers
WE PROVIDE SERVICES TO THE FOLLOWING CITIES AND TOWNS IN THE SAN FRANCISCO BAY AREA, CA: ALL BAY AREA COUNTIES