Patio Pavers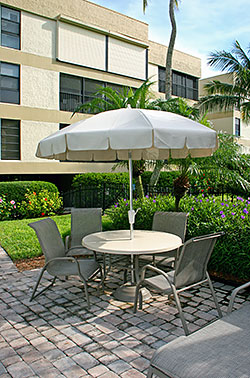 Your patio space is a definite value-add to your property. It allows you to use your yard in a more functional manner and becomes the transitional space between the indoor and outdoor areas of your home. The one way to ensure that the space is resilient and durable is to hire the service of a company that has experience in installing patio pavers.

Design Interlock Inc provides a wide variety of specialty stone and hardscape services to customers in and around Mill Valley, San Rafael, San Francisco and Greenbrae. They also cater to customers across Richmond, Berkeley, Oakland, Alameda, Daly City as well as Novato. They offer a range of services including:


Patios
Installing pavers on your patio is one of the best home improvement projects you can consider. It makes the patio more attractive and functional. You can choose from pavers in various styles such as Cosmopolitan, Antique, Mediterranean, Greco-Roman, Modern or Contemporary. The type of paving stones you opt for will be dependent on the styling of your home and the other landscaped areas of your property. These aspects have to be taken into account while planning your patio design.


Patio Designs
When you are getting your patio installed, you also want to be sure there are other features added, apart from the actual paver stones. Typically, the company that handles this job for you will also provide comprehensive design and install services of benches, sitting walls, water and fire features, outdoor sofa or dining sets, lounge chairs and sitting walls. You only have to let the company know which specific amenity you want to include, and they will do the needful.


Paver Patio
When you are getting your paver patio installed, it's important that you choose the best materials and contractors. It helps ensure that this outdoor space on your property looks great and lasts for a number of years without any trouble. You can choose from interlocking pavers in various colors, styles, designs and textures and create the kind of look you want on your property. The company that handles the job for you will work closely and include all your design and function requirements.


Patio Stones
When you start looking for flooring options for the outdoor areas of your property, you will find that patio stones are an extremely popular material and there is a distinct reason for it. These stones are resilient, available in a range of colors and designs and they are extremely versatile as well. This helps you create the kind of design concepts you want. Most homeowners pay a lot of attention to detail when they are getting their patio installed- and paver stones are the perfect option for this feature. Even when you are getting an outdoor kitchen built on your patio, the pavers prove to be hardy and durable option for this area.

Creating outdoor spaces that will be attractive and long-lasting takes skill and experience and this is why you should take extra care while choosing a paving contractor for the job. Companies like Design Interlock Inc. can provide the best, customized solutions at paver cost that fits perfectly into your budget.

"MORE ARTICLES"
Patio Pavers
Paver Driveways
Paver Installations
Paver Repairs
Pavers
Types of Pavers
WE PROVIDE SERVICES TO THE FOLLOWING CITIES AND TOWNS IN THE SAN FRANCISCO BAY AREA, CA: ALL BAY AREA COUNTIES